Charting Your Course with Creativity
Every time we host a Vision Board Playshop, we fill up—fast.
These creative playshops attract artists, dreamers and doers, healers and newbies with what seems to be an almost irresistible magnetic force. Maybe it's all the glitter we keep on hand for such occasions. Or maybe it's something else.
You may have first heard of vision boards when the movie The Secret became not so secret. But vision boards have been around a lot longer than that.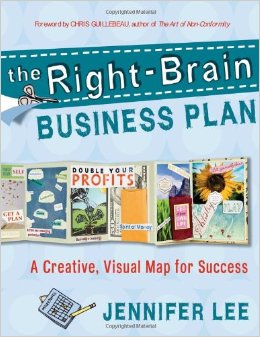 Vision boards are collages of inspirational images and words, often clipped from magazines and/or hand-written, doodled, painted, embellished and affixed to virtually any surface from poster boards to bulletin boards, children's books and paper plates.
This creative process has been used to set intentions, to manifest goals, to explore life transitions, and to guide strategic business planning.
At The Fun Conspiracy, we have found that vision boards are powerful and fun ways to chart a course to more empowered, joyful and purposeful lives.
Do Vision Boards Activate the Law of Attraction?
If you are a believer in the Law of Attraction, then you are probably looking at your collection of vision boards right now, reveling in your manifest abundance, and answering with a full-bodied YES!
For those who are a little more skeptical, or who haven't seen The Secret yet (really?!), we'd like to offer some additional principles that may explain how vision boards help us clarify and actualize our goals.
The Power of Attention + Intention
Almost every wisdom tradition has a teaching about the power of our attention and its impact on our lives. Modern faith teachers often put some pithy spins on this age-old principle.
Rick Warren, popular pastor and best-selling author of The Purpose Driven Life, warns "whatever gets your attention gets you."
Sharon Salzberg, Buddhist meditation teacher and best-selling author of Real Happiness, notes  "whatever gets our attention flourishes."
Don't believe them?
Try this simple exercise:
Close your eyes—wait, finish reading this sentence first—and slowly repeat the following: "blue, blue, blue, blue, blue."
Now, open your eyes and look around the room. What do you notice?
Unless you're working on the set of "50 Shades of Grey," you are likely noticing how many things are blue in your environment.
Now close your eyes again and repeat the name of a different color, red for example or dove grey (if you're partial to controversial books or West Elm catalogs).
This much we know is true:
Whatever gets our attention, gets our attention.
The vision board process supercharges our attention by adding intention to the mix. This process encourages us to consciously choose where we want to focus our attention, whether on our career, our family, our next adventure or a challenging circumstance.
Vision boards invite us to put our intentions on paper (or corkboard or canvas) so that we capitalize on opportunities and decisions that will move us in the direction of our goals.
And, let's face it, vision boards are fun. Which is reason enough to get those scissors, magazines and glue sticks out.
Vision Boards as a Metaphor for Play
As powerful as vision boards may be, we wouldn't organize Vision Board Playshops if they didn't facilitate the experience of Authentic Fun. But they do, every time.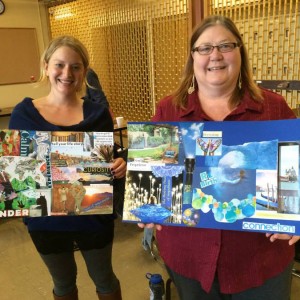 Each playshop we've hosted attracts a different mix of interests, ages, talents and abilities. But some things stay the same: the sense of community, the positive focus, the delight of discovery, the joy of exploring own and other's creative process, and the inspiration that comes from sharing our dreams in a supportive space.
There is always a wonderful flow of participants moving in and out of focused individual creativity and collective sharing. And experiencing "flow" is one of the hallmarks of play. It's what lights us up inside and makes us feel so good.
Going with the Flow
Psychologist and social theorist Mihaly Csikszentmihalyi wrote the book on Flow, literally, with his national best-seller that presents pioneering research on what helps humans experience happiness, joy and fulfillment.
Csikszentmihalyi found the most enjoyable human experiences involve activities that
challenge and engage our skills,
involve goals and a sense of purpose,
encourage deep concentration,
remove feelings of self-consciousness, and
create a sense of timelessness.
The experience of flow is so pleasurable that these activities are ultimately sought out for their own sake, rather than for any tangible outcome. Flow is all about enjoying the journey; flow is not about how quickly we reach our destination (unless your a runner, but that is a subject for another blog!)
Which brings us right back to why our Vision Board Playshops are so much fun.
Making a creative life map points us in the direction of greater happiness and fulfillment, but it also helps us access those very feeling states before we even set out on our journey. Which is quite helpful for reading which direction our inner compass is pointing and for noticing when we've veered off path.
When all else fails, vision boards can help us find our way back to joy.
Just follow the trail of glitter.
Click here to view photos from our most recent Vision Board Playshop.