Playful Keynotes & Creative Leadership Workshops
The Fun Conspiracy offers inspiring and playful keynotes, presentations and creative leadership workshops that use the power of play to help participants unlock more creativity, joy, well-being, a deeper sense of connectedness and purpose, and the innovative thinking necessary to thrive in today's world.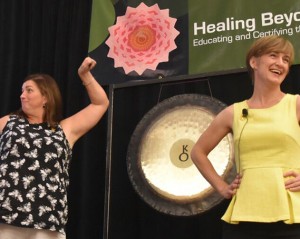 Our experiential presentations introduce a growing body of research on play's impact on our physical, social, emotional and mental well-being throughout our lives. Participants learn about the benefits of play and get to experience it first-hand through playful stories, movement, sound, laughter, creative exploration, games, personal reflection and open discussions.
We tailor presentation activities, tools and takeaways to support the unique goals of each event and to engage and enliven participants around conference themes and learnings.
Our fun conspirators have worked with organizations across a variety of industries including business, information technology, healthcare, youth education, civic and professional associations, healthy aging, nonprofits, and mental health and substance abuse prevention and recovery.
Contact us to learn how you can bring more fun to your next conference or event.
"We absolutely LOVED your presentations here … your closing keynote was the perfect ending to the conference!"
—Mid-America Institute on Aging and Wellness
2016 Planning Committee, Evansville, IN
Creative Leadership Workshops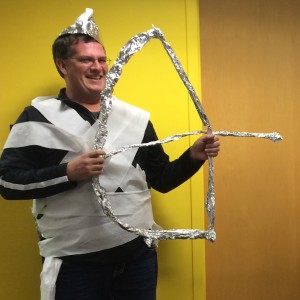 The Fun Conspiracy offers strategic consulting, board and employee retreats, workshops, and trainings that bring more playfulness and creativity into the workplace to support innovative thinking, enhanced productivity, team-building, employee retention and improved workplace morale.
Research shows employees who report having more fun at work are more creative, productive, engaged, loyal and more supportive of coworkers.
Creating a more playful work environment can also reduce stress, interpersonal conflict and absenteeism and enhance workplace wellness and job satisfaction. In addition to being more fun, playful organizations are often more innovative and successful.
We offer 2-hour, half-day, full-day and multi-day workshops and trainings as well as 1:1 creative leadership coaching and consulting. We will work with you to create a game plan that supports your organization's unique goals and needs.
Contact us to put the power of play to work for your organization or business! 
"What a great way to end our daylong leadership training! Your workshop was energizing and infused positivity and laughter into our day."