What's All the Buzz About Play?

by Ginny Hunneke & Jennifer Maurer
You are probably familiar with the old adage, "We receive much more than we give" and perhaps also Rob Brezny's premise that the Universe is conspiring to shower us with blessings.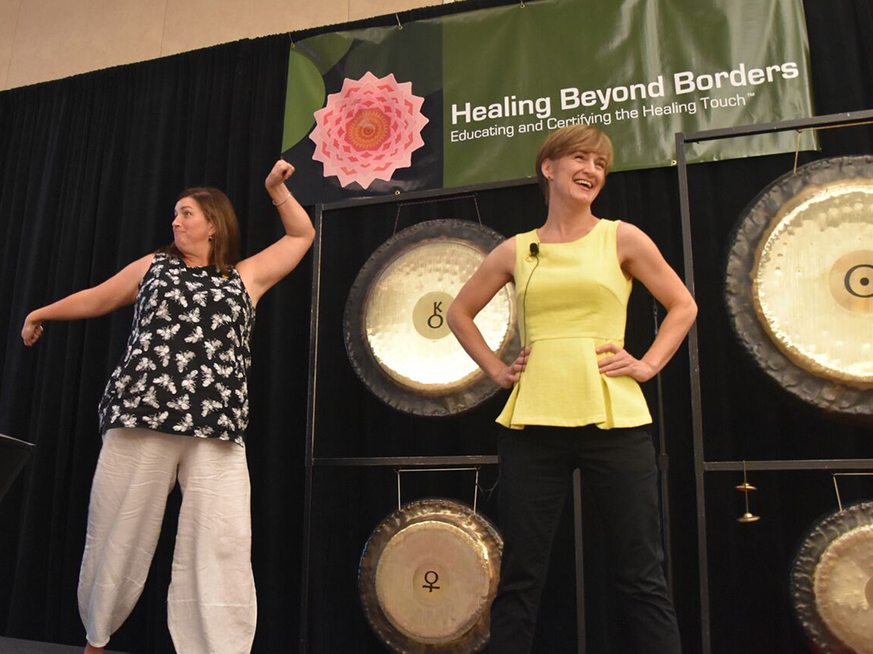 Both would be accurate descriptions of the time we spent learning and playing with hundreds of inspiring Healing Touch professionals from around the world at the Healing Beyond Borders' 19th Annual General Conference in Naples, Florida in support of this year's theme "The Joy of Healing."
We were honored to share alongside distinguished healers and presenters including Lucia Thornton, Heidi Svoboda, Mary-Cathrine Campbell, Melanie Roche, and Leah Curtin.
In our keynote "What's All The Buzz About Play," we shared an impressive body of research that shows the importance of play for our physical, social, emotional and spiritual well-being.
Joyful Healing Connection
We shared our conviction that joy is our birthright, and we explored how play helps us connect with our highest selves, each other, and the Divine (that creative loving force that is greater than ourselves).
We took risks as we co-created in play space. We buzzed like bees, sang like birds and drummed like shamans. We shared our play histories and preferences. We explored our vulnerabilities and then played with them in a chakra opening exercise that looked and sounded a lot like the Hokey Pokey!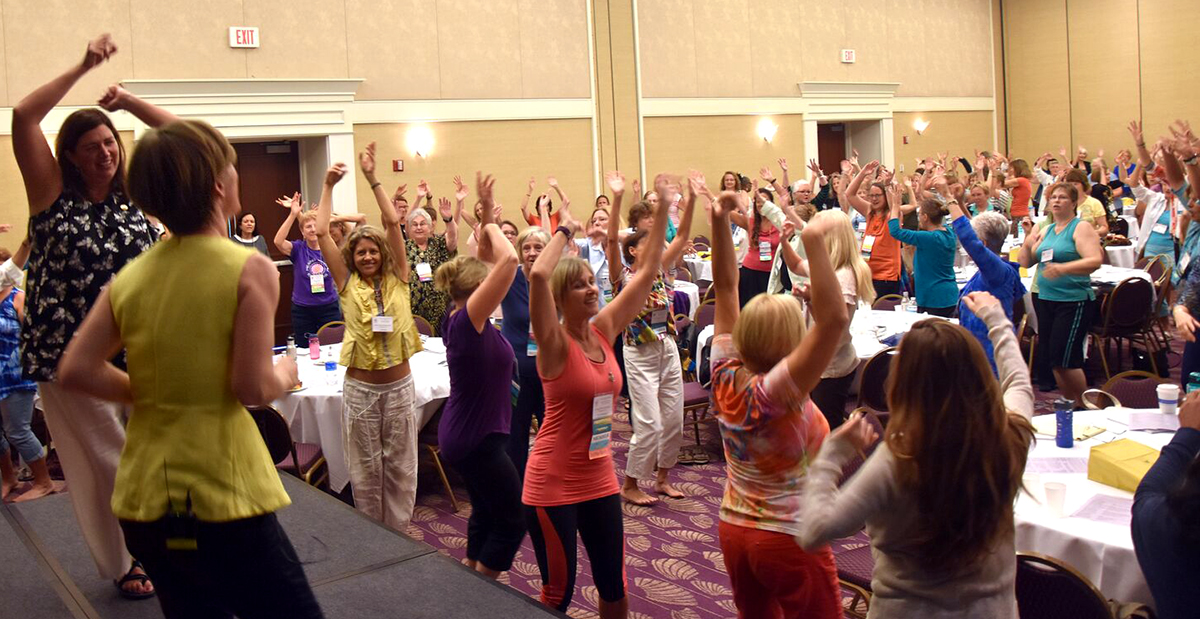 We channeled our inner superhero(ines), created playlists and turned our tabletops into joyful blossoms. And we sealed our time together with our sacred intentions to bring more playfulness into our lives and into the lives of those we serve.
Standing there on the speaker's stage, we were deeply moved as the room filled with blossoms, smiles, laughter and beings animated in joyful motion and conversation. We were struck with awe as we witnessed joy unfolding and expressing itself in an infinite variety of forms and faces.
It was a profoundly inspiring experience and one that extended far beyond our presentation, as joy was thoughtfully woven into the very fabric and design of the whole conference. Each workshop and keynote presentation dovetailed on the next and amplified our understanding of how to put joy into healing practice.
The Energy of Joy and Healing Touch
For those unfamiliar with Healing Touch, it is an energetic approach to whole-person healing practiced in a variety of settings including hospitals, long-term care facilities, private practices, hospices, and spas. It is taught in medical and nursing schools and universities around the world.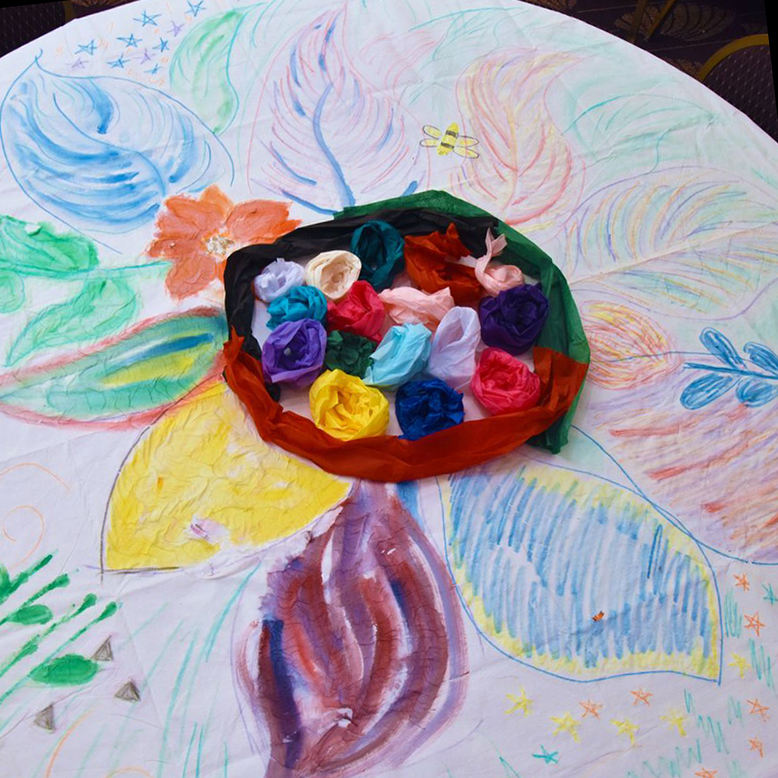 Healing Beyond Borders, the nonprofit responsible for educating and certifying Healing Touch practitioners, shares "Healing Touch is a relaxing, nurturing energy therapy that uses gentle touch to assist in balancing physical, mental, emotional, and spiritual well-being.  Healing Touch works with your energy field to support your natural ability to heal."
This energy-based healing modality shares some similarities with Barbara Brennan's work, Reiki, and Polarity therapies (our conspirators have benefitted from all of these approaches over the years).
We know there are some in our skeptical world who may question the efficacy of energetic healing.
We get that.
You should see the incredulous eyebrows we observe when we tell people that we're fun coaches.
Playing with Suffering?!!
Even energy healers can be skeptical about the use of playful approaches in healing.
Suffering is serious business, after all.
But, as fun coaches, we tend to go where our playful path and the Universe leads us, which is often to the very places where fun seems least possible and perhaps least appropriate—the places where humans (and animals) seem to be experiencing the greatest suffering, chaos and confusion.
The same places Healing Touch practitioners and other healers are led to go.
Walking (and skipping) on the Healer's Path 
The beauty of playing and co-creating with so many healers is seeing how wide the healing path really is.
Ultimately, we are all traveling the same path in service to wholeness and healing.
What a delight to discover that many of us are skipping, dancing, doodling, making music, singing, journaling, creating beauty and having fun along the way.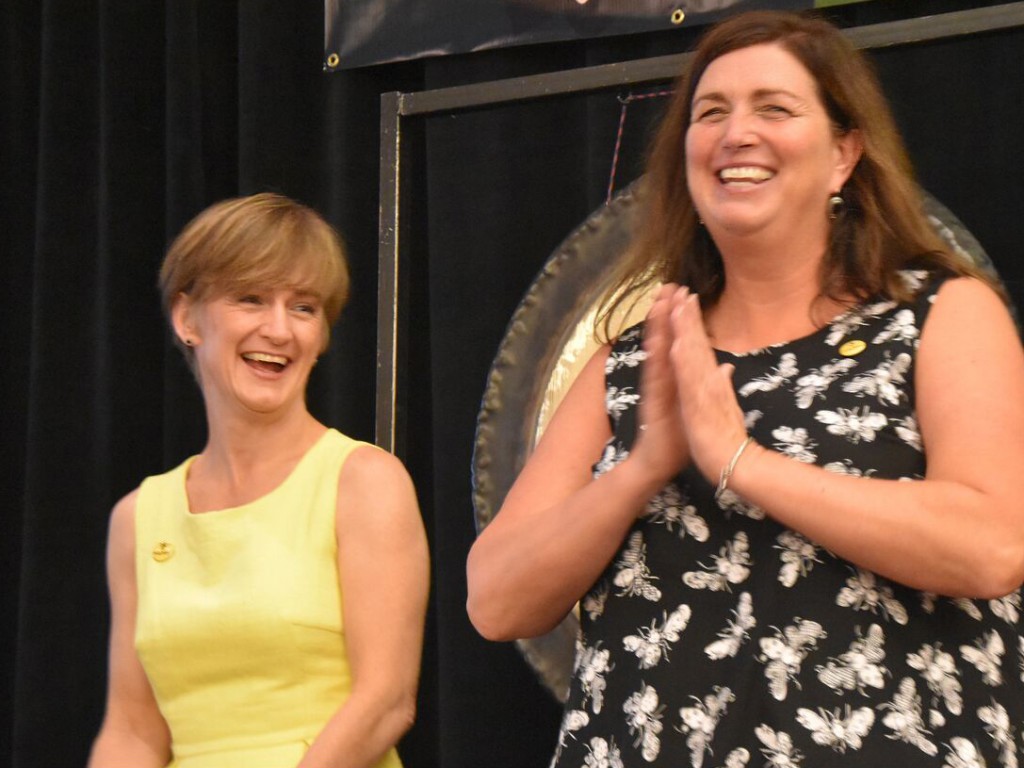 Perhaps joy is the essential foundation of all healing: the joy of honoring our wholeness, the joy of walking with authenticity, the joy of healing in unexpected ways, and the joy that multiplies in quantum leaps as we harness our intentions and fill the infinite space of our beings with more light.
Playing with our Sacred Selves
At The Fun Conspiracy, we believe joy is the natural by-product of inviting our sacred selves to come out and play as often as possible.
We are grateful to have had the opportunity to explore the healer's path with those who truly embody of the joy of healing beyond borders and beyond perceived limitations.
What could be more fun? Or more healing?
Click here to view our HBB Conference Photo Album on FaceBook!
"Joy Blossoms," by Healing Beyond Borders 2015 Conference Participants
Photo Credit: Cat Miller Photography