The Fun Conspiracy is dedicated to liberating joy. We believe engaging in Authentic Fun is our birthright and as necessary for our well-being as food, water and shelter.
Sound subversive? You betcha! This is, after all, a conspiracy. Prioritizing play flies in the face of cultural biases that tell us play is just for kids, a waste of time, and something we should put off until we've finished everything on our "to do" list.
That's why we take every opportunity to share the power of play for emotional, physical and social well-being. We invite you to explore our playful press and help us spread the word (then go outside and play!).
Feature Stories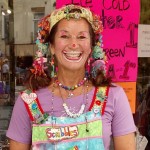 June 7, 2016. "Getting away and playing gives objectivity and helps us to be more creative," says Ginny Hunneke, founder of The Fun Conspiracy. "Play lights up the entire brain," she says, referring to research that supports her conclusion. The Fun Conspiracy, an Asheville-based business that offers fun coaching, training and "playshops," packs its website with resources that highlight the scientific arguments that play is good for us. Read more…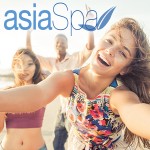 May 4, 2016. US-based Fun Conspirists, Jennifer Maurer and Ginny Hunneke, suggest "escaping into childhood" to encourage adults to think about what they loved to do as a child and whether they still engage in some form of this activity. This is one of many fun coaching techniques they use to help their clients reclaim their intrinsic playfulness. Explore more playful inspiration…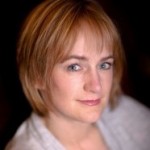 July 22, 2015. Jennifer Maurer, fun coach, play coaches me on the air, much to my benefit and very likely for yours as well.  Find out the importance of play in our lives and in therapy. It's greater than you might think. Listen to show now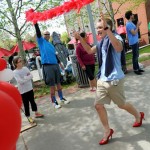 Asheville Citizen-Times Answer Woman: Dance walking, chimney swift removal
I've started seeing a noticeable uptick in people in the downtown area doing what I can only describe as dance skipping through town on sidewalks…a recent Asheville event may have spurred the uptick. Read more…

News coverage of The Fun Conspiracy's second annual Dance Walk through downtown Asheville on May 29, 2015, to promote the importance of un-adult-erated play throughout our lives. Watch news clip.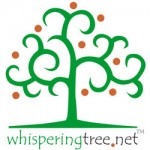 What's on your to-do list right now? Calls. Emails. Shopping. Laundry. If you're like most people, your to-do list is filled with obligations – stuff you have to get done. What's at the top of Jennifer Maurer's list? Climbing trees. Read more…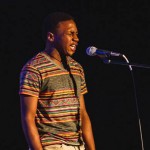 Smart Bets: The Great Cosmic Happy Slam!
Check your coat and your drama at the door. The Cosmic Happy Slam! youth poetry event was created to remind stressed teens that "in the midst of our crazy, busy lives, we can always access joy, laugh and have fun"…(and is) cohosted by Soulspeak and The Fun Conspiracy as a qualifying round for Asheville's nationally competing Brave New Voices team.  Read more…

A Playful Path: The Fun Conspiracy
Games guru, fun theorist and author of The Well-Played Game and A Playful Path, Bernie De Koven features The Fun Conspiracy on his website devoted to exploring and bringing play, fun and other forms of meaningless meaningfulness into the world. Read more…
Press Releases
The Fun Conspiracy holds Dance Walk Asheville, May 29, April 28, 2015, Alli Marshall, Mountain Xpress
Cosmic Happy Slam! Focuses on Joy, Sept. 29, 2014
First Annual Root Beer Float Launches on Oct. 5, 2014
Photo: paparazzi! by federico borghi | CC BY-NC 2.0