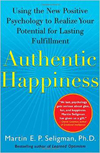 Authentic Happiness by Martin Seligman, PhD
A national bestseller, Seligman's research launched the science of positive psychology and sparked a coast-to-coast debate on the nature of real happiness, which comes from focusing on personal strengths rather than weaknesses and using our strengths to improve all aspects of life.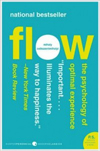 Flow: The Psychology of Optimal Experience by Mihaly Csikszentmihalyi
This groundbreaking work on "optimal experience" reveals that being in a conscious state of "flow," characterized by deep enjoyment, creativity, and total immersion in the present, can help us access greater happiness and improve the quality of our lives.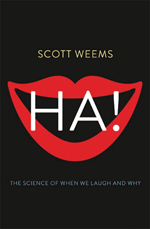 Ha! The Science of When We Laugh and Why by Scott Weems
Cognitive neuroscientist Scott Weems uncovers what's happening in our heads when we giggle, guffaw, or double over with laughter. From the origins of humor in our brains to its life on the standup comedy circuit, this book sheds light on why humor is so important to our daily lives.

The Games Bible by Leigh Anderson
A collection of more than 300 games for friends, families, solo play, and groups from two to too many. Games are organized by category and include indoor and outdoor games, party games, guessing games, quick ice breakers and weekend game-a-thons.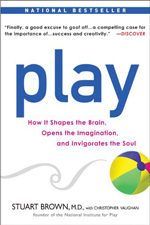 Play by Stuart Brown, M.D.
A groundbreaking book on the science of play and its essential role in fueling our happiness and intelligence throughout our lives. Stuart Brown, M.D. draws from more than 6,000 human play histories and animal research that show play is a biological drive as integral to our health and well-being as sleep or nutrition.
A Playful Path by Bernard De Koven
One of our favorite fun books by games guru and fun theorist Bernard De Koven, A Playful Path is a collection of ideas, musings and play-full practices to help us reclaim our playfulness.
Pronoia by Rob Brezny
This playful book by Free Will Astrology columnist Rob Brezny invites readers to consider the possibility that the whole world is conspiring to shower us with blessings and that life is a game intended to amuse and enlighten us.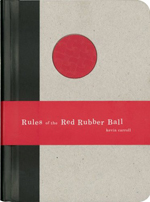 Rules of the Red Rubber Ball by Kevin Carroll
Drawing wisdom from the playgrounds of his youth and his passion for sports and play, Kevin Carroll shares with readers his "Rules of the Red Rubber Ball," how to achieve maximum human potential through the power of passion and creativity.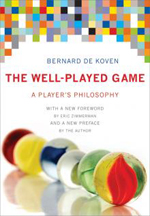 The Well-Played Game by Bernard De Koven
Fun theorist and new games developer Bernard De Koven explores the interaction of play and games in this classic treatise on how human beings play together, the social interactions that make for a well-played game and a well-lived life.
Cover photo: Bookshelf Barrels by kirandulo | CC BY-NC 2.0