The road may be less traveled but it leads to joy!
by Ginny Hunneke
I took my dog for a walk this afternoon and passed a group of carolers singing "Oh Tidings of Comfort & Joy."
Mind you, it's November 4th. And I haven't tasted a single morsel of pumpkin pie, roast turkey, or sausage stuffing yet.
That particular carol knit my brow into a sweater this afternoon.
We've barely begun to celebrate Thanksgiving, our national day of gratitude, and we're being prompted by commercial interests exploiting a religious holiday to consume MORE. I'm not necessarily talking about the overeager carolers but the ever-earlier holiday shopping frenzy their presence heralds (literally).
At the risk of sounding like Scrooge, I'd like to say "ENOUGH ALREADY!"
Does The Fun Conspiracy rant? (sometimes ;-))
But first, a shout out to REI for it's extraordinary gesture of gratitude to its staff and for its grasp of values that we hold dear at The Fun Conspiracy.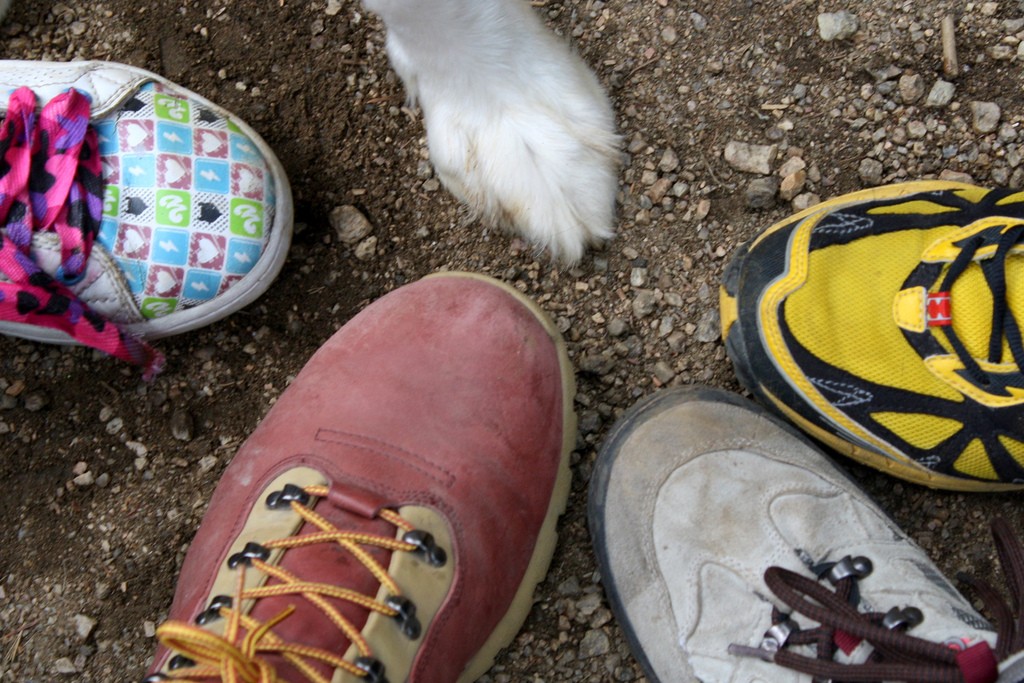 Go Outside and Play
REI is giving its 12,000 employees a paid holiday and encouraging them, and their customers, to enjoy outdoor activities on Black Friday. Even orders placed online won't be processed until Saturday.
Yes!
Thanksgiving is all about gratitude, and so is The Fun Conspiracy in support of our mission to Liberate Joy.
Gratitude is at the very heart of joy. It is a deep appreciation for all the resources we already have and the understanding that our connectedness allows us to receive and share them. Gratitude is one of the surest paths to happiness, as documented by hundreds of research studies on the subject.
Gratitude Leads To Joy
Interfaith scholar and monk David Steindl-Rast suggests, "It is not joy that makes us grateful, but gratitude that makes us joyful."
Gratitude is an emotion and an intentional practice that encourages us to linger, savor, relish, appreciate, and bask in joy with others. Gratitude helps us recognize the goodness that is already present in our lives and the role of others in helping us achieve this goodness.
We don't want to devour all this goodness in a rush and leave it like a picked-over turkey carcass as we race to the mall. (Doesn't that seem downright ungrateful?!)
Gratitude is spotlighted most prominently on Thanksgiving. And this single day is being truncated as the meaning of Thanksgiving falls into the shadows of twinkling Christmas lights the moment the clock strikes midnight (when Walmart opens for Black Friday).
That's hardly long enough to digest a spoonful of green bean casserole!
To my knowledge, no dying person ever wished that s/he'd spent more time and money shopping during the Thanksgiving holiday.
What do people wish on their deathbeds? According to hospice nurses, among the top five regrets of the dying are not having spent more time with family and friends.
Getting on the Path
I'm grateful that the folks making the big decisions at REI get that! I'm delighted that someone responsible for the bottom line said, "We have enough."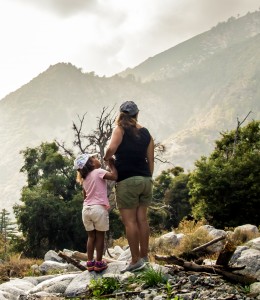 I'm thrilled that there are companies who understand that comfort and joy come from spending quality time with loved ones, embracing the awe and wonder of nature, and appreciating the gifts we already have rather than chasing after bait-and-switch bargains.
If you're reading this, you probably own a computer, have a roof over your head, and get three squares a day. You don't live in a bubble and have seen the images of thousands fleeing the war-ravaged Middle East. You know how lucky you are!
In the event you're experiencing uncertainty, consider this: If you earn $23,000 or more in the U.S., you are among the top 2.5% earners in the world. Let that sink in for a minute or visit www.globalrichlist.com to see for yourself.
Then go to gratitude.
If you are one of the many who experience stress or overwhelm during the holidays, it may be hard to slow down long enough to give gratitude an opportunity to grow.
But it's worth the effort.
In addition to making us happier and more joyful, practicing gratitude brings a whole host of other gifts including: more optimism and hopefulness, reduced anxiety and depression, stronger immune systems, reduced pain, better sleep, more resilience in the face of challenges, stronger relationships, and greater overall life satisfaction.
Finding Your Joy
You might discover gratitude and joy spending time with your family or friends in conversation, a game, or a song. You can find it on a mountain trail, a sandy beach, or a walk in the park. You may even stumble on it in a spontaneous dance party wherever and with whomever you find yourself. (Check out Matt Harding's viral world Dance Videos for inspiration and courage.) Perhaps you'll find your joy in the lyrics of a favorite song by Asheville's Michael Farr (or check out one of ours!).
You can always find joy when you spend a few quiet moments counting your blessings (and writing them down). And you'll feel it in your heart.
You can't, however, buy it at the mall.
Photo credits: BRP Transmission Reds by T. Donovan | CC BY-NC-ND 2.0, Put your left foot in… by Ben Simo | CC BY-NC 2.0, Adventurers by Ian D. Keating | CC BY 2.0