Because It Does.
by Jennifer Maurer
I still remember the day I decided to quit my job.
It started out like any other day. I woke up anxious and exhausted. Ate breakfast, got dressed, barely aware of what I put in or on my body. Drove to work, opened up the office and started the coffee maker, the slow drip, drip, dripping of coffee, an IV for someone on life support.
The first co-worker to arrive that morning was someone who had just started work that week. Sipping my coffee, I announced quietly, "I think I have to leave."
"I know," she replied matter of factly. "I've been wondering what happened to the woman in the picture," and pointed to the framed newspaper article that was hanging on the wall.
I looked at the photo of the slightly younger smiling woman and wondered what had happened too. I hadn't seen this woman in a long time. Truth be told, I barely recognized her.
In the years since the picture was taken, my smile and spirit had eroded with an abusive workplace, a deteriorating marriage, and failing health.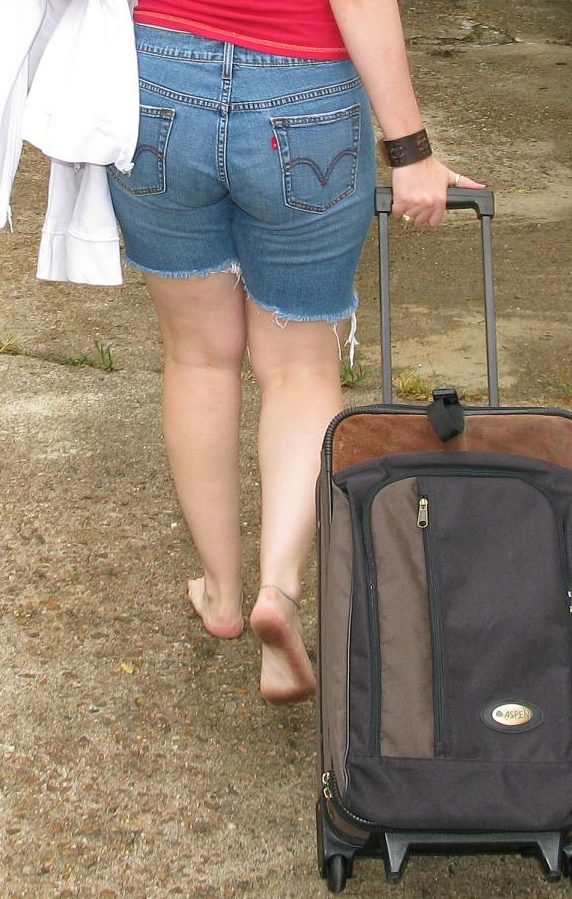 I had managed to go through the motions for a while, but even that had become a monumental effort.
For whatever reason, on this grey winter morning, I realized that there wasn't enough of me left to fake it anymore.
My inner child had long since run away from home, and the rest of me had packed her bags and was already halfway out the door. Soon there would be no one left.
Unfortunately, while I finally had some insight, I had no plan. No fall back. No idea how I was going to survive. Only the deep conviction that if I stayed—in the job or in the marriage—I wasn't going to survive.
Period.
I was lost.
Coming Home Again
A friend who was also a life coach offered some advice.
"Come outside and play."
"Are you crazy?!" I thought. I have no job, and my marriage and my body are simultaneously falling apart. Can't you see I'm bleeding out here?!
"Come outside and play."
I tried to explain to my well-meaning but mischievous friend that quality of life wasn't really a priority anymore. Just getting through the day had moved to the top of my list. Some days, just getting out of bed was priority No. 1 (and I didn't always get to check that one off my list).
But my friend was not only playful, she was incredibly persistent—a personality flaw, I've come to understand, that makes for a great life coach.
Eventually, I gave in.
We took hikes. We went swimming. We danced in her living room. And, as silly as all of this seemed when my life was in ruins (or so I thought), I could feel myself slowly coming back to life.
This is when I got serious about coaching and about fun. About fun coaching.
In our first session, my fun coach asked me to recall a favorite childhood memory from when I was three.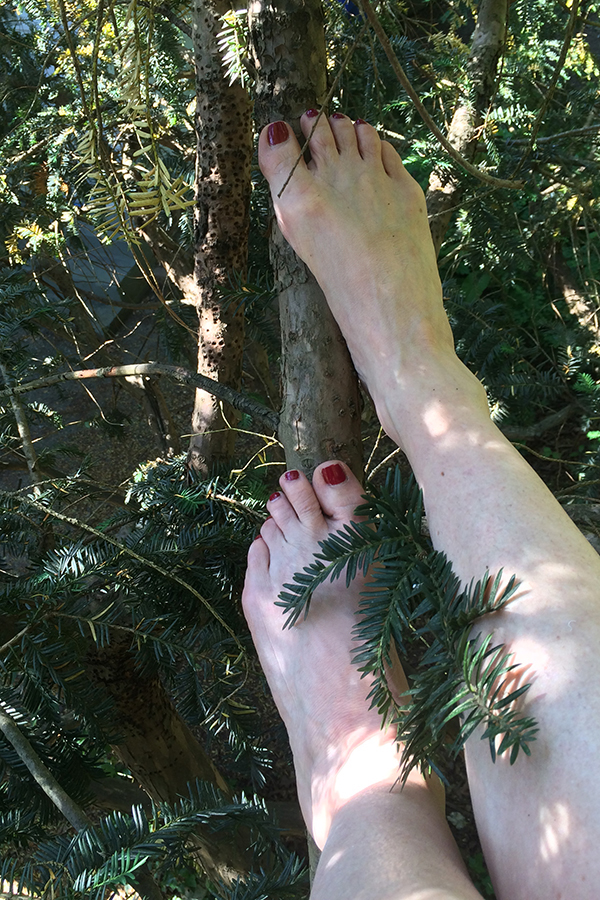 I wasn't sure I could reach that far back, especially with my trauma-rattled brain, but lo and behold, with a little effort, I remembered a giant peach tree in my small but sunny California backyard. I really loved that tree.
"Did you like to climb trees as a kid?"
Just like that, I was instantly transported to the first of many tree houses I would build throughout my childhood.
In one moment, I was sitting with my coach in the mess of my life, in the next, I was peering through a dense forest canopy, feeling rough bark scrape against my shins, breathing the heady aroma of pine and spruce, and hearing the crack and swish of branches underneath my bare feet.
"How are you feeling right now?"
Rustle, snap, thud! Out of the tree I fell in a shower of imaginary leaves.
Suddenly reacquainted with the present moment, I realized I felt pretty damn good.
I was amazed at how much I could shift my mood and my energy by just remembering my former playful self.
I wondered how much more powerful it would be to play in real time.
My fun coach was already one step ahead of me.
The Art (and Craft) of Fun Coaching
Fun coaches like to give homework—game plans that help clients ground themselves in the feeling states of joy, empowerment, curiosity, and awe that are the natural by-products of playing and living a playful life.
My homework involved a lot of trees that first year (and luckily still does!).
I remember asking my coach to help me muster the courage to change my career path. She sent me home with contact information for a local zip line tour.
I asked for coaching support to help me figure out how to create a new home for my children. She invited me to design blueprints for a tree house.
I began to see a pattern: play first, problem solve second.
I learned to play with every goal I set.
Along the way, I discovered everything I needed to handle my real-life challenges: courage, creativity, hope, perseverance, trust and community.
I also learned how to let limiting beliefs and stories float away like iridescent soap bubbles dancing on the end of a wand, captivating but as insubstantial as the slightest breeze.
Most of all, I learned how to love my life again and to see the magic and mystery and wonder of it all.
And that, as they say, has made all the difference.
Living a Play-Full Life
Today, I have a career I love, helping others transform their lives and challenging circumstances through playful coaching. I own my own house in the beautiful tree-filled mountains of North Carolina. I have a wonderful relationship with my ex-husband. And I have an even better relationship with my inner child, her mother, my daughters and joy.
So, what do you say? Are you ready to come outside and play?
I've got a tree with your name on it. Seriously.
I can make that happen.
That's the power of play (and fun coaching)!