Event Start Date:
September 7, 2016
Event End Date:
September 7, 2016
Event Venue:
UNC Asheville, Reuter Center (OLLI)
Your Daily Dose of Fun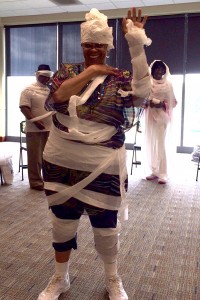 Join The Fun Conspiracy and the Council on Aging of Buncombe County for a day of fun classes and workshops designed to support successful aging.
In our first session, we will share how daily doses of fun can help improve brain functioning and memory, boost physical and emotional health, and enhance social connection—all of which help us enjoy our lives at any age and can even extend them!
In our second session, we'll play a variety of games designed to tickle our funny bones and help us reconnect with our capacity for Authentic Joy.
Date: September 7, 2016
Location: The Reuter Center (OLLI) at University of North Carolina Asheville
For more information about Successful Aging, contact the Council on Aging of Buncombe County by email at info@coabc.org or by phone at 828-277-8288.